Church Services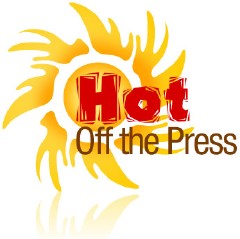 A Message from our Vicar..............Revd Jane Walker.

The Churches of
The Burrough Hill Benefice
(The Parishes of, Somerby, Pickwell with Leesthorpe, Burrough on the Hill,
Great Dalby & Little Dalby)
"The Lord bless and keep you; the Lord make his face to shine upon you and be gracious to you; the Lord turn his face towards you and give you peace". (Numbers 6:24-26)
A blessing is one way of asking for God's divine favour to rest upon others. When you ask God to bless others or yourself, you are asking him to, bless and protect them; to smile on them; be merciful and compassionate to them; show his favour towards them; and give them peace. As a priest it is a privilege to share God's blessing and receive it from others in return, whether formally at the end of a service or privately in conversation. Blessing demonstrates love and a desire to encourage others and show them you care. As restrictions continue to limit our lives and keep us apart, we continue to be blessed by our key workers. Mindful of them, our friends and families, perhaps keep these three words in your hearts and minds. I encourage you to share a "God Bless you" whenever you can.
May the Lord bless you and keep you safe!
Rev. Jane.
'Chalking the door', is a simple way of blessing our home and those who enter it, it originates from the middle ages, and has seen uptake in recent times as people look for a sense of community and to lift spirits. Packs containing information and Prayers are available free on request, please email Rev. Jane. A small quantity are also available in the Somerby Shop, High Street. Somerby.
Begin the day with Morning Prayer on Zoom, every Wednesday at 9.30am. All welcome!
If you would like to join us, please email Rev. Jane and a link will be sent weekly.
Covid19. Due to the ongoing situation our church buildings are currently closed for communal worship. However, we continue to assess the risks and will resume when it is safe to do so.
For enquiries concerning worship email: [email protected], All other enquiries to: Vic Allsop, [email protected]
Save
Save
Save