Church Services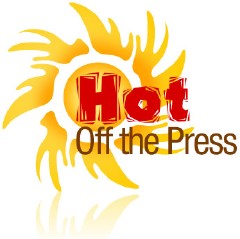 A Message from our Vicar..............Revd Jane Walker.

The Churches of
The Burrough Hill Benefice
(The Parishes of, Somerby, Pickwell with Leesthorpe, Burrough on the Hill,
Great Dalby & Little Dalby)
"The Lord bless and keep you; the Lord make his face to shine upon you and be gracious to you; the Lord turn his face towards you and give you peace". (Numbers 6:24-26)
May the Lord bless you and keep you safe!
Rev. Jane.
Begin the day with Morning Prayer on Zoom, every Wednesday at 9.30am. All welcome!
If you would like to join us, please email Rev. Jane and a link will be sent weekly. (to be continued in November 2021)
For enquiries concerning worship email: [email protected], All other enquiries to: Vic Allsop, [email protected]
November Services & proposed December 2021
South West Framland

(SWF) Group

November

2021
November 1

All Saints' Day

7.30pm

Patronal Festival,

All Saints' Service

Hoby

Canon Malcolm Britton
November 3

Wednesday

9.30am

Commemoration of the Faithful Departed

Gaddesby

Revd Neil Stothers

9.30am

Zoom Morning Prayer

-

Revd Jane Walker

9.00pm

Zoom Compline

-

Revd David Harknett
November 6th

Saturday

9.00am to 6.00pm

Dawn until Dusk 'A Space to Remember' A gift from the Church, imaginative, creative, accessible and insightful moments of remembering.

Hoby - Church open all day

Revd Crystal McAllister
November 7

3 before Advent

8.30am

Book of Common Prayer (BCP) Holy Communion

Thorpe Satchville

Revd Neil Stothers

9.00am to 6.00pm

Dawn until Dusk 'A Space to Remember'

Hoby – Church open all day

Revd Crystal McAllister

10.30am

Holy Communion

Pickwell

Revd Jane Walker

10.30am

Holy Communion

Kirby Bellars

Revd David Harknett

2.00pm

To 4pm, Service of Loving Remembrance

Frisby MC

Janet Norburn

2.00pm

To 4pm, Service of Loving Remembrance

Ragdale

Canon Malcolm Britton

2.00pm

To 4pm, Service of Loving Remembrance

Rotherby

Revd David Harknett

5.00pm

Eucharist (with Hymns)

Ashby Folville

Revd Neil Stothers
November 8

Monday

9.30am

Morning Prayer

Hoby

Revd Crystal McAllister
November 9

Tuesday

3.00pm

Wreath laying by University of Leicester Poppy Pilgrimage

Hoby War Memorial

University of Leicester

3.30pm

Wreath laying by University of Leicester Poppy Pilgrimage

Brooksby War Memorial

University of Leicester

4.00pm

Wreath laying by University of Leicester Poppy Pilgtimage

Gaddesby War Memorial

University of Leicester
November 10

Wednesday

9.15am

BCP Holy Communion

Frisby MC

Revd David Harknett

9.30am

BCP Holy Communion

Gaddesby

Revd Neil Stothers

9.30am

Zoom Morning Prayer

-

Revd Jane Walker

9.00pm

Zoom Compline

-

Revd David Harknett
November 11

Armistice Day

10.45am

For 11am Act of Remembrance

Gaddesby

War Memorial

Revd Neil Stothers

1918.

Thursday

10.55am

Act of Remembrance

Hoby

War Memorial

Revd Crystal McAllister

10.55am

Act of Remembrance

Frisby

War Memorial

Revd David Harknett
PTO
South West Framland

(SWF) Group

November

2021
November 14

Remembrance Sunday

2 before Advent

8.30am

BCP Holy Communion, at 9am healing/laying on of hands

Ashby Folville

Revd Neil Stothers

9.30am

Shortened Holy Communion

Somerby

Revd Jane Walker

10.45am

Remembrance Sunday Service

Gaddesby

Revd Neil Stothers

10.45am

Remembrance Sunday Service

Brooksby

Revd David Harknett and Dr Ted Hutchin

10.55am

Act of Remembrance at the War Memorial

Great Dalby

The Green

Susan Kent

10.55am

Act of Remembrance at the War Memorial

Pickwell

Village Centre

Alan Smith

10.55am

Act of Remembrance at the War Memorial

Somerby Memorial Hall

Revd Jane Walker

10.55am

Act of Remembrance at the War Memorial

Burrough Church Porch

Eric Cobley
November 17

Wednesday

9.30am

BCP Holy Communion

Gaddesby

Revd Neil Stothers

9.30am

Zoom Morning Prayer

-

Revd Jane Walker

9.00pm

Zoom Compline

-

Revd David Harknett
November 21

Christ the King

8.30am

BCP Holy Communion

South Croxton

Revd Nei Stothers

8.30am

BCP Holy Communion

Ragdale

Revd David Harknett

10.30am

Family Communion (with Hymns)

Gaddesby

Revd Neil Stothers

10.30am

Creative Worship

Frisby MC

Janet Norburn

10.30am

Holy Communion

Burrough

Revd Jane Walker
November 24

Wednesday

9.15am

Wholeness and Healing Communion

Frisby MC

Revd David Harknett

9.30am

BCP Holy Communion

Gaddesby

Revd Neil Stothers

9.30am

Zoom Morning Prayer

-

Revd Jane Walker

9.00pm

Zoom Compline

-

Revd David Harknett
November 28

Advent Sunday

Advent 1

8.30am

BCP Holy Communion

Twyford

Revd Neil Stothers

8.30am

BCP Holy Communion

Hoby

Revd David Harknett

10.30am

Advent Carols

Rotherby

Canon Malcolm Britton

10.30am

Advent Sunday Community Service

Great Dalby

Revd Jane Walker

3.00pm

Worship Service

Frisby MC

3.00pm

Evening Prayer

(once per month)

Kirby Bellars

Canon Malcolm Britton
Zoom Morning Prayer: For ID and Code contact Revd Jane Walker on 01664 452172
Zoom Compline: For ID and Code contact Revd David Harknett on 01664 434517
MC = Methodist Centre. For further information about services in the South West Framland Group (SWF) please contact the SWF Office on 01664 561909 or email [email protected]
| | | | |
| --- | --- | --- | --- |
| | | | |
| | | | |
| | | | |
| | | | |
| | | | |
| | | | |
| | | | |
| | | | |
| | Crib Service 4pm | | |
| | Midnight 1st Communion of Christmas 11pm? | | |
| | | | |
| | | | |
| | | | |
| | | | |
| | | | |
| | | | |
| | | | |
| | | | |
Save
Save
Save